New First Time Home Buyer Incentive Now In Effect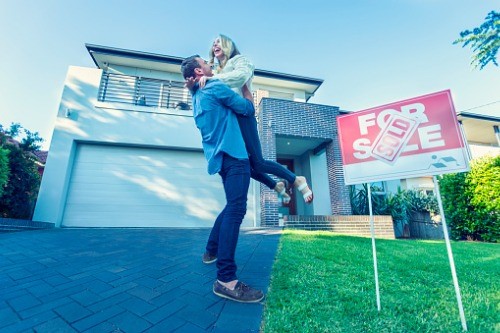 The federal government's First Time Home Buyer Incentive plan to boost Canadian homeownership among middle class families was launched September 2, 2019.
The incentive will allow eligible first-time homebuyers who have the minimum down payment for an insured mortgage with CMHC, Genworth or Canada Guaranty, to apply to finance a portion of their home purchase through a form of shared equity mortgage with the Government of Canada.
As well, the Shared Equity Mortgage Provider Fund was launched on July 31, 2019. Administered by CMHC, the five-year, $100-million lending fund to assist providers of shared equity mortgages to help eligible Canadians achieve affordable homeownership.
Through the National Housing Strategy, more middle-class Canadians - and people working hard to join it - will find safe, accessible and affordable homes. These new measures will reduce the monthly mortgage for your first home by up to $261. This will mean more money in the pockets of Canadians and will help up to an estimated 100,000 families across Canada.
Incentive Program Facts
The First Time Home Buyer Incentive is 5% for the purchase of an existing home, while for the purchase of a newly constructed home, an incentive amount of 5% or 10% may be available.
No on-going repayments are required, the incentive is not interest bearing, and the borrower can repay the incentive at any time without a pre-payment penalty.
The government shares in the upside and downside of the change in the property value.
The buyer must repay the incentive after 25 years, or if the property is sold.
The incentive is available to first-time homebuyers with qualified annual household incomes up to $120,000. At the same time, a participant's insured mortgage and the incentive amount cannot be greater than four times the participant's qualified annual household income.
Per the table below, for a family buying a $500,000 home, this program could save them as much as $261 per month or more than $3,100 a year (note: for illustration purposes only, results subject to change depending upon amortization, interest rate, term, etc.).



No Incentive

5% Incentive

10% Incentive

Purchase Price

$500,000

$500,000

$500,000

5% Down

$25,000

$25,000

$25,000

Incentive

$0

$25,000

$50,000

Mortgage

$475,000

$450,000

$425,000

Mortgage +
Mortgage Insurance

$494,000

$463,950

$436,900

Monthly Payment

$2,260

$2,122

$1,999

Monthly Savings




$138

$261

Yearly Savings




$1,656

$3,132